We celebrated the
Fourth of July
in Bloomington. Jamie went with us and we had so much fun. Adon had to wear BOTH of his red, white, and blue outfits.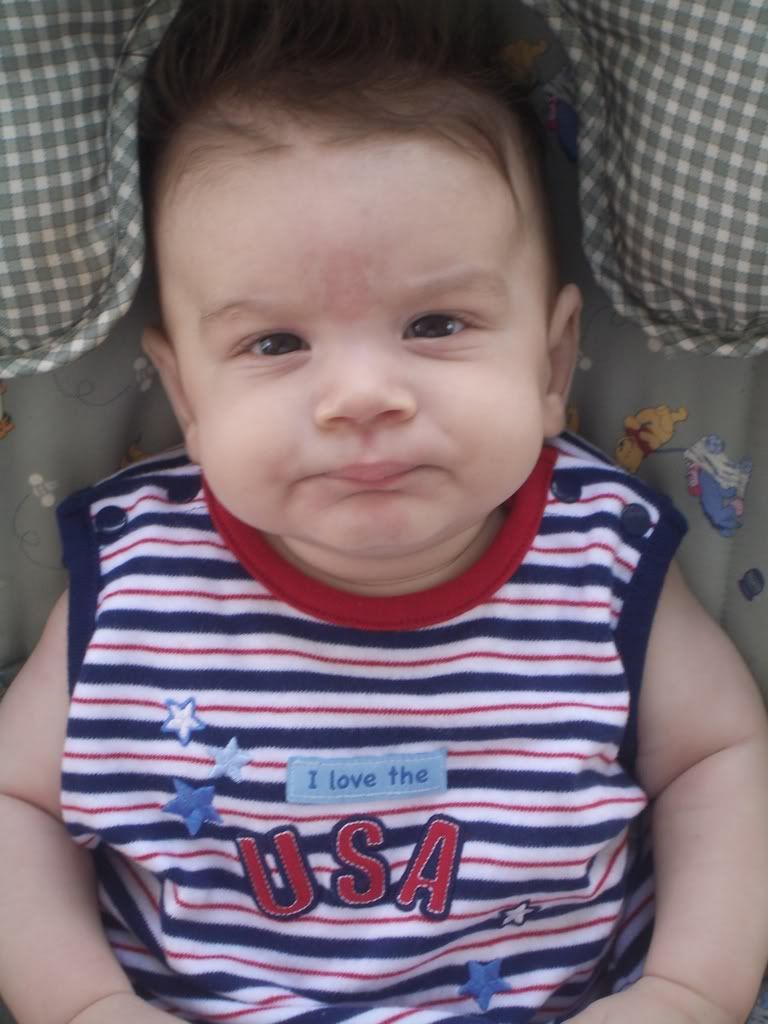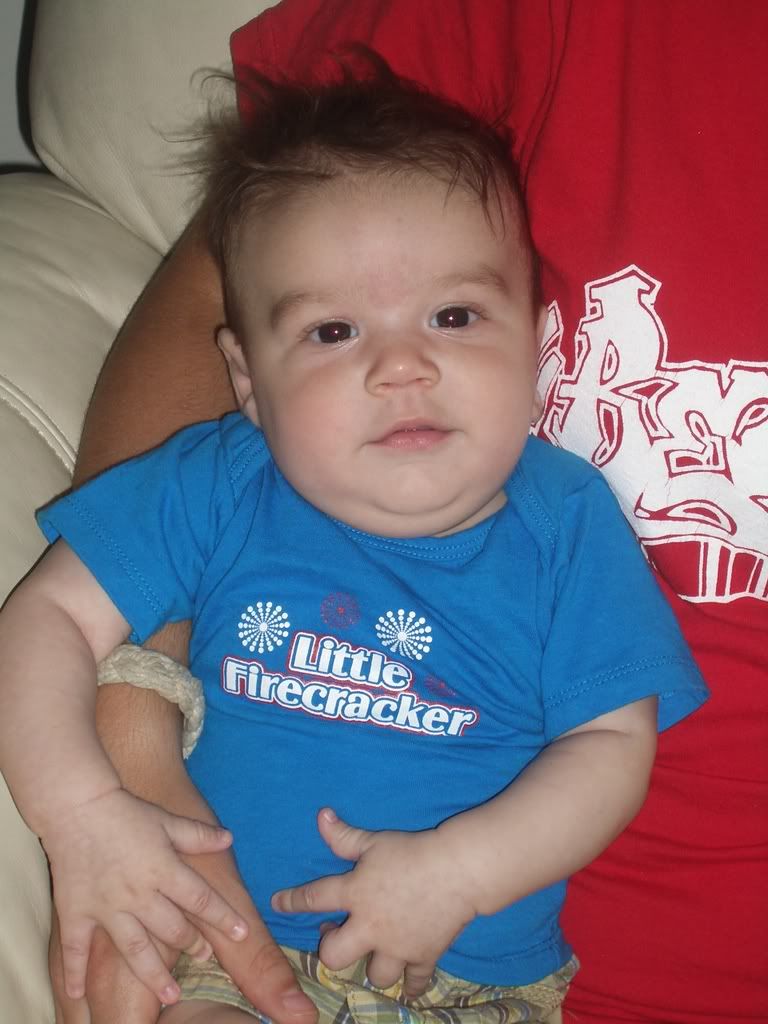 While he didn't RIDE the tractor, he did sit with Pa Pa on the John Deere. We also rode the 4-wheeler. Jamie & I drove up and down the block, and J enjoyed when I screamed as we jumped the driveway! Click on the link above to see the rest of the pictures and some of the videos!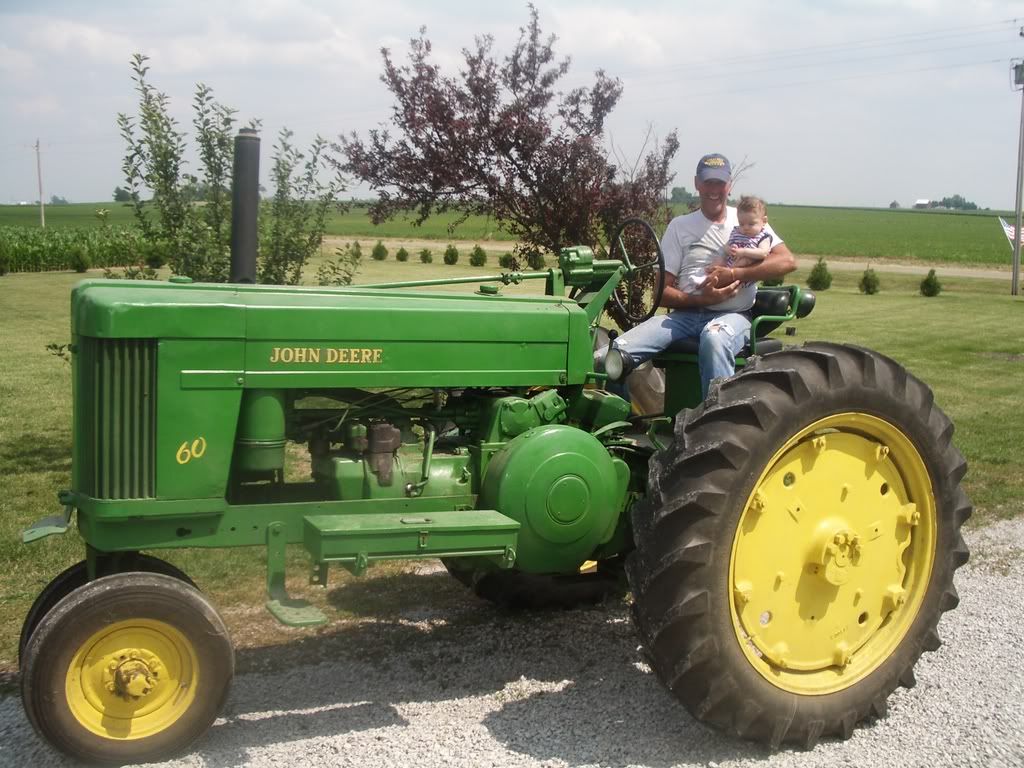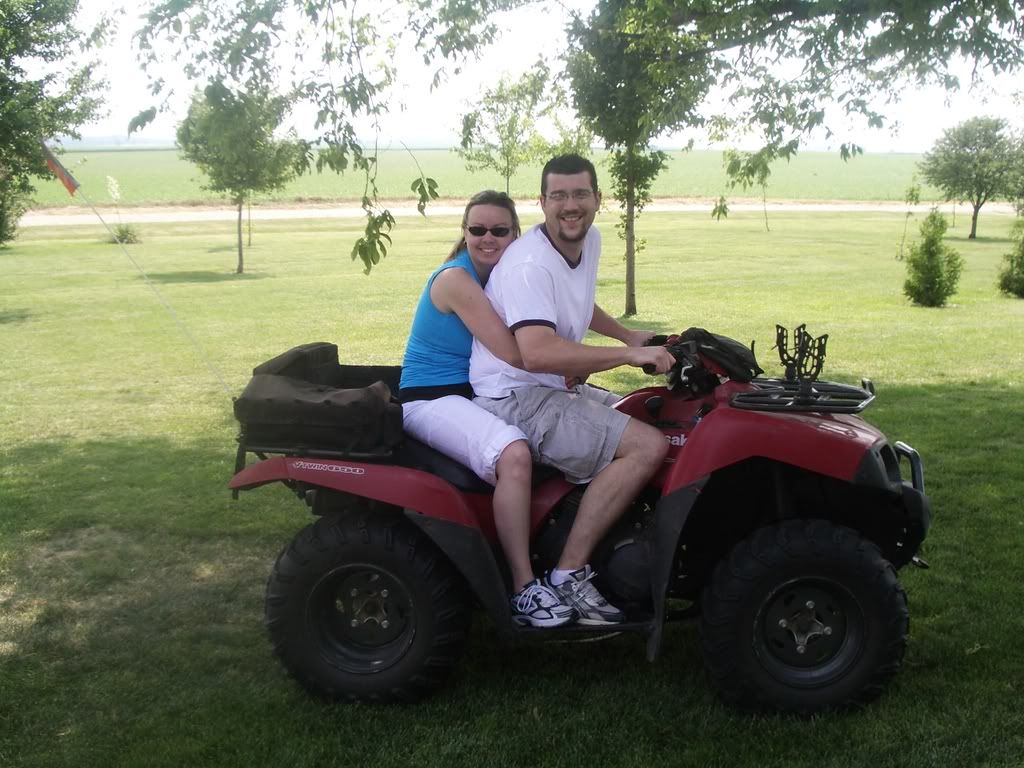 We went to
Dad & Jayne's
on the 6th to celebrate Independence Day with the Shindel side of the family. We got to visit with Aunt Madeline and Uncle Lynn. We had some yummy food and Tara brought some awesome pies. Dad and Jayne gave me some pointers on starting our garden...see their garden in the background? Then they sent us home with a head of cabbage, which I used in Asian Beef Stir Fry. Mmmmm.....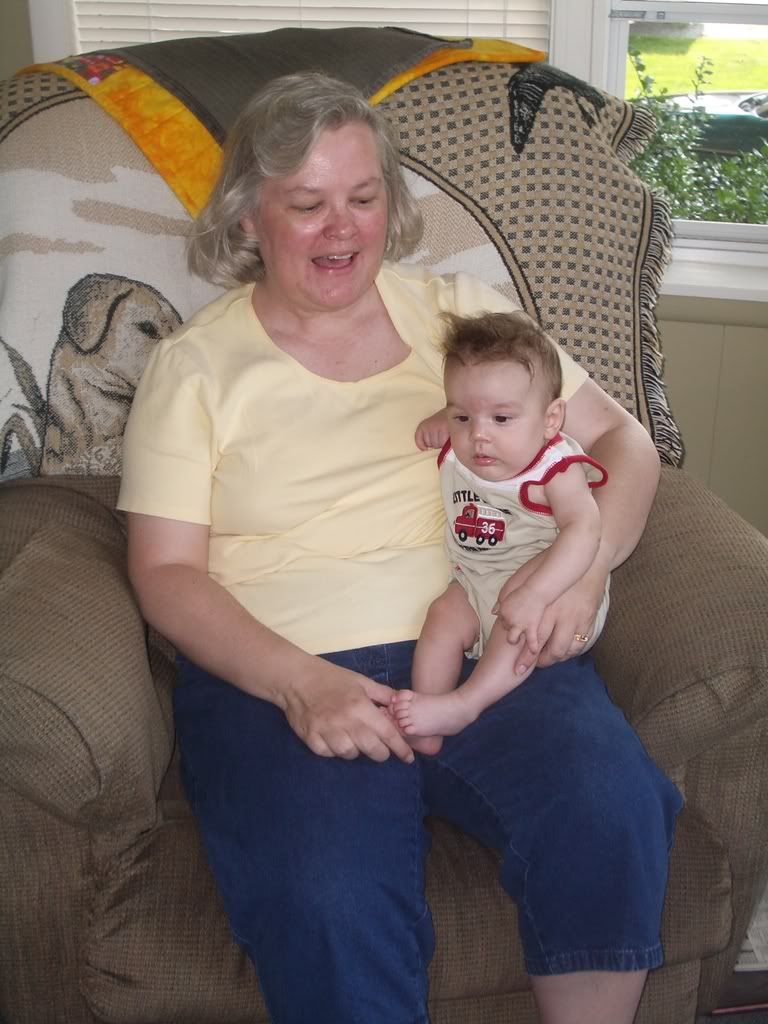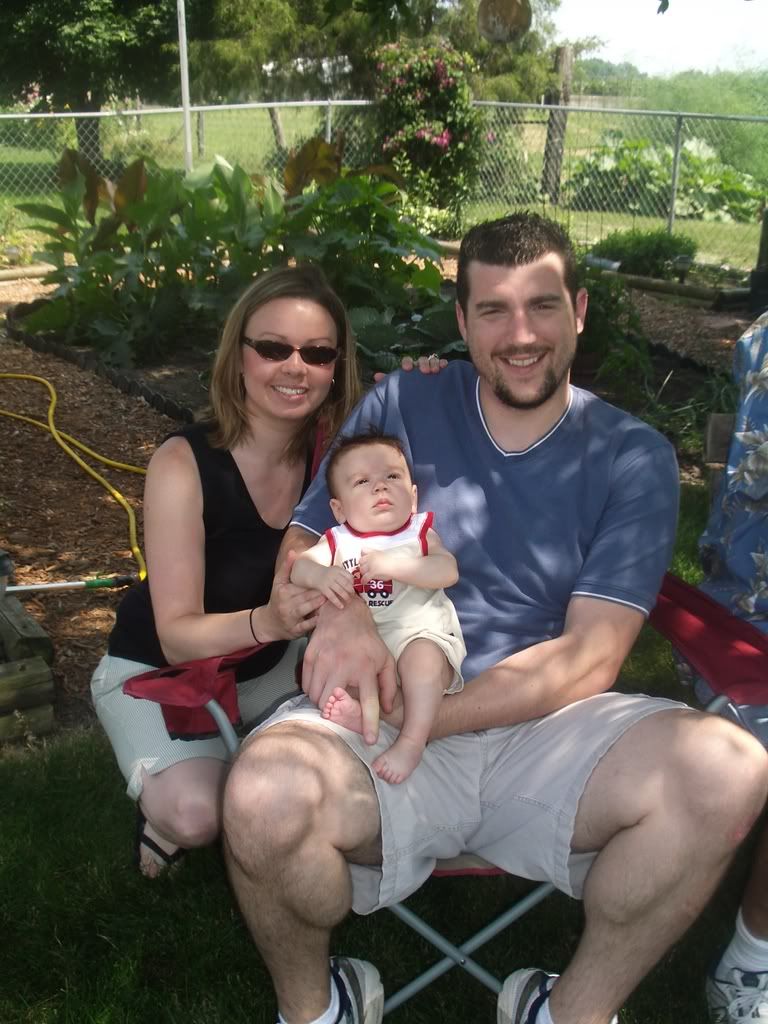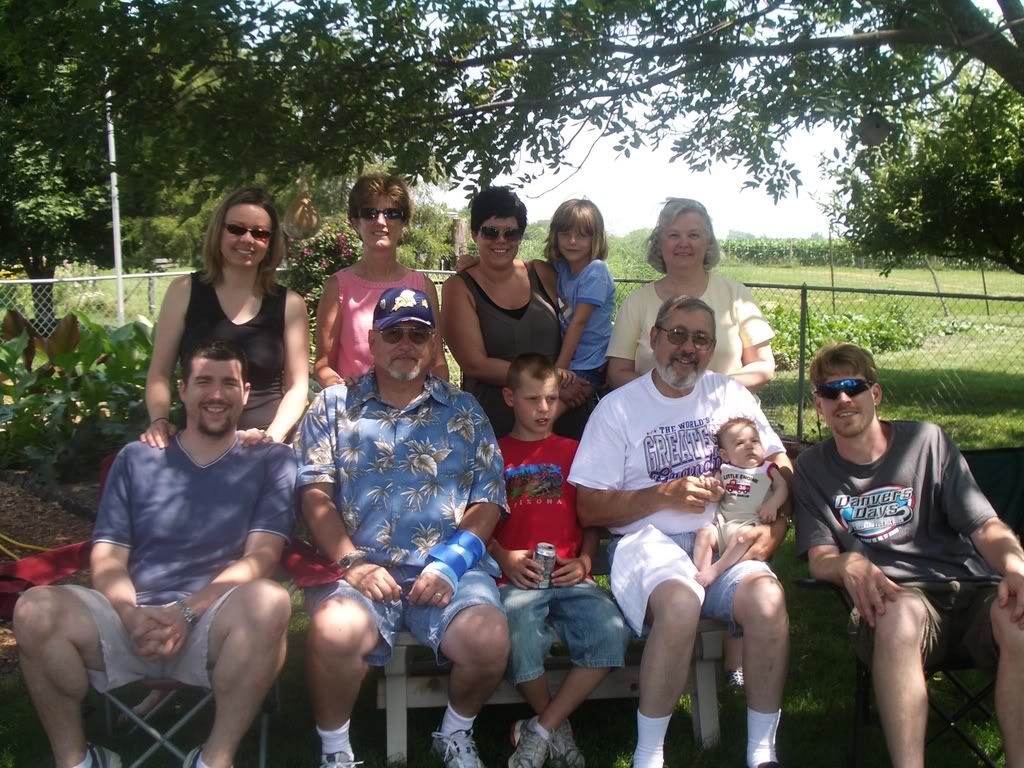 Adon had his
second trip to the zoo
. This time he and I went with some moms and other young kids from church. It was kinda like a stroller parade. :o) I had fun catching up with Melissa (standing next to me) and Faith! He didn't sleep through as much of this trip as he did the first time!! It was also much cooler that day, because we went in the morning.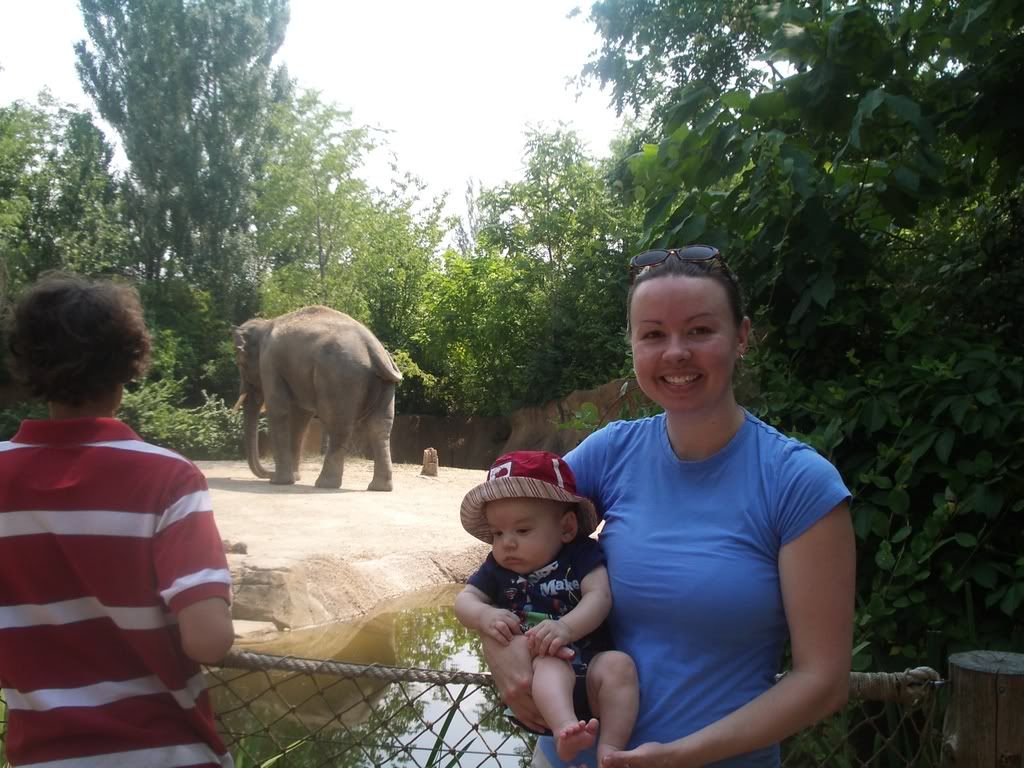 Adon also went to his
FIRST CARDINALS GAME
!!!! J's best friend Caleb, from Springfield, got a good deal on tickets. Caleb picked up Adon and me and drove us to the Metrolink station. The three of us took the Metro and met J downtown after J got off of work. Adon was totally decked out in his Cardinal jersey/romper, Cardinal tennis shoes (courtesy of the Phipps' hand-me-downs), Cardinal blanket, and red bucket hat!! It was so much fun, even though the Cards lost.
We also learned why Adon wasn't born on Easter, which is when we wanted him to be born. Gram (my Grandma) started a Lutheran Girls Sorority called Phi Beta Chi a couple of years before I was born. She was so proud of the sorority and tried to get each of her granddaughters to become members or to start a chapter at the college she would attend. The sorority girls always checked on Gram to see how she was doing. Phi Beta Chi was always near to her heart. After battling some complications from a hemorrhagic stroke early in 2007, she passed away just days before Mother's Day. The girls from Phi Beta Chi have been so kind to honor and remember her. They've kept us involved when they do. In July, they introduced a new award, called Order of the Mantle, in honor of Gram. Aunt Barb accepted the award for Gram and introduced our family. She explained that in the year since Gram passed away, four great-grandchildren were born. She named the great-grandchildren and their birthdays. After introducing Adon, one of the coordinators stood up and asked who caught Adon's birthday (March 26). She said that March 26th, 1978 was the Phi Beta Chi Founding Day! The tears welled up in my eyes as I realized that God knew before the foundations of the earth that Adon would be born on such a special day. I wish Gram could have met Adon. She would have been so proud that Adon was born on the 30th birthday of Phi Beta Chi.
Though Kari and Jake have been engaged for over a month, Jake gave Kari her engagement ring after the awards ceremony.
Adon helped J study a whole lot! He also started sleeping in his crib for naps, and we took the bassinet layer out of the pack-n-play. Here are some of my
favorite pictures
from July. This month, Adon turned 4 months!